David McIntosh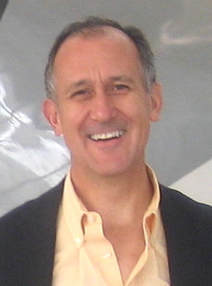 David is an experienced consultant, educator, author and speaker, serving as a consultant to executives and organizations. As an organization coach, he helps business leaders and their teams get past the roadblocks that stop them from making the decisions and commitments their strategies demand. As a facilitator, he designs and leads strategic planning sessions for businesses and non-profits. As a teacher, he creates customized management development programs for CEOs and their leadership teams. He is the co-author of The Art of Business (Barrett-Koehler Publishers, 2005), which was published in five languages. He has extensive experience as a speaker, addressing audiences in Europe, Asia, and North America about technology trends, innovation, and the synthesis of work and art.

Earlier in his career, David was part of the leadership team at the Cap Gemini Ernst & Young Center for Business Innovation. He created and led the CBI Network, a community of innovators and thought leaders in fifteen countries around the world. He designed and facilitated the CBI's "raves," one-day events bringing together experts from diverse fields to explore emerging topics like the user experience and artificial intelligence.

Before joining the Center for Business Innovation, David worked at Mercer Management Consulting (now Oliver Wyman), creating and leading management development programs for clients such as IBM, Hallmark, and Coors. Earlier in his career, he worked in real estate investment banking, arranging over $2 billion of sales and financings while at Sonnenblick-Goldman Corp. (now part of Cushman Wakefield). He began his career as a research associate with Bain & Company.
​
David earned his MBA and his AB (magna cum laude) from Harvard University. His writings have appeared in Leader to Leader, Perspectives on Business Innovation, Opera America, and Urban Land.